What is
Ecowise
Ecowise® Shrink Film
Since our first production of PVC shrink film in 1988, we have continuously invested in calendaring equipment. These operations enable us to supply high quality of ECOWISE® Shrink Film. ECOWISE® is suitable for broad range of applications and excellent for printing high quality of graphics. With competitive price, ECOWISE® has long shelf life at appropriate temperature. Most importantly, ECOWISE® is made of Eco-friendly phthalate, so it has lower carbon footprint and less consumption of primary energy compare to PETG.
Characteristics
With the most competitive quality of ECOWISE® Shrink Film, the superior performances enable excellent process for printing. Various types of shrinkage ratio (low / normal / high) are suitable for complex-shaped container. Also anti-static enables better operation during printing labels.
| Material | Thickness | Shrinkage | Width | Gloss | Length |
| --- | --- | --- | --- | --- | --- |
| PVC | 35µm - 50µm | 58%, 62%, 66% | 280mm - 1200mm | 156 | 3,000M - 8,000M |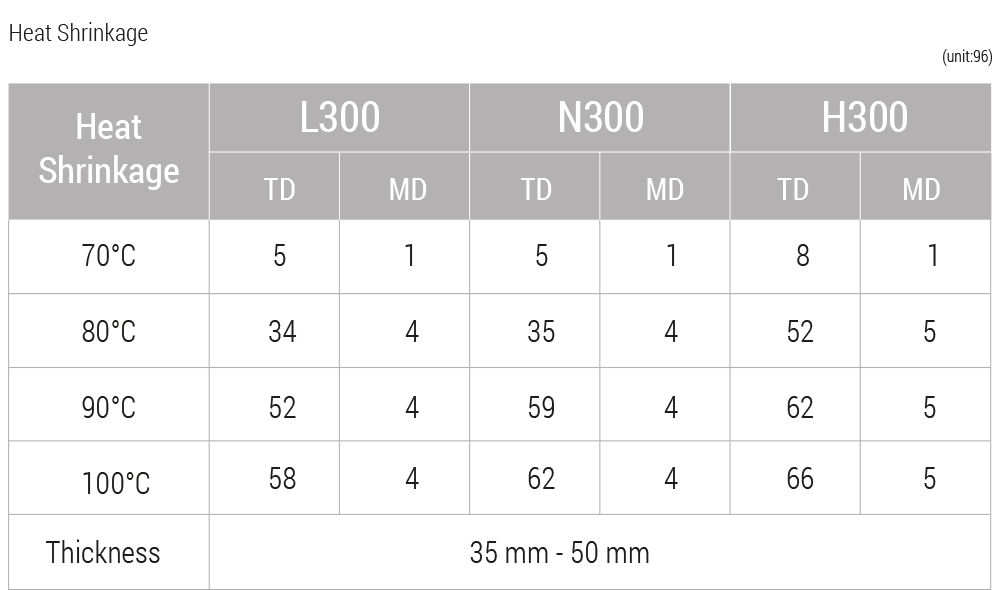 Certification
Diverse shrinkage rate, anti-static and various thickness will help your products to be the most competitive and meet your economic and environmental goals at the same time.