Hanex® Adhesives
Hanex® Joint Adhesives
Hanex® Adhesive is available in sizes of 75ML and 250ML in Cartridge Type. Provides excellent adhesion performance & weather resistance.
Products of Hanex® Adhesives
Extensive ranges of colors are available to match any of Hanex® solid surfaces providing seamless design.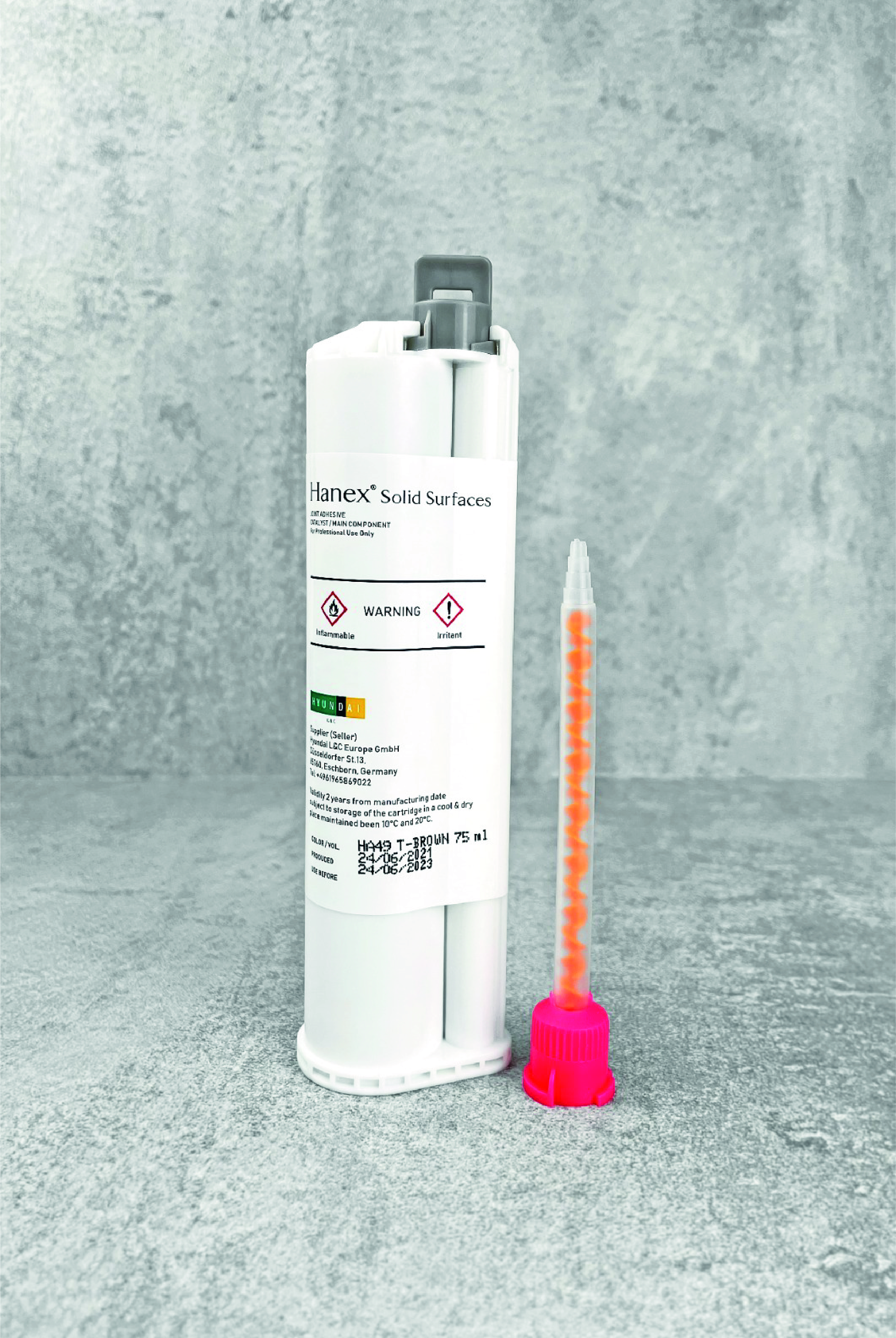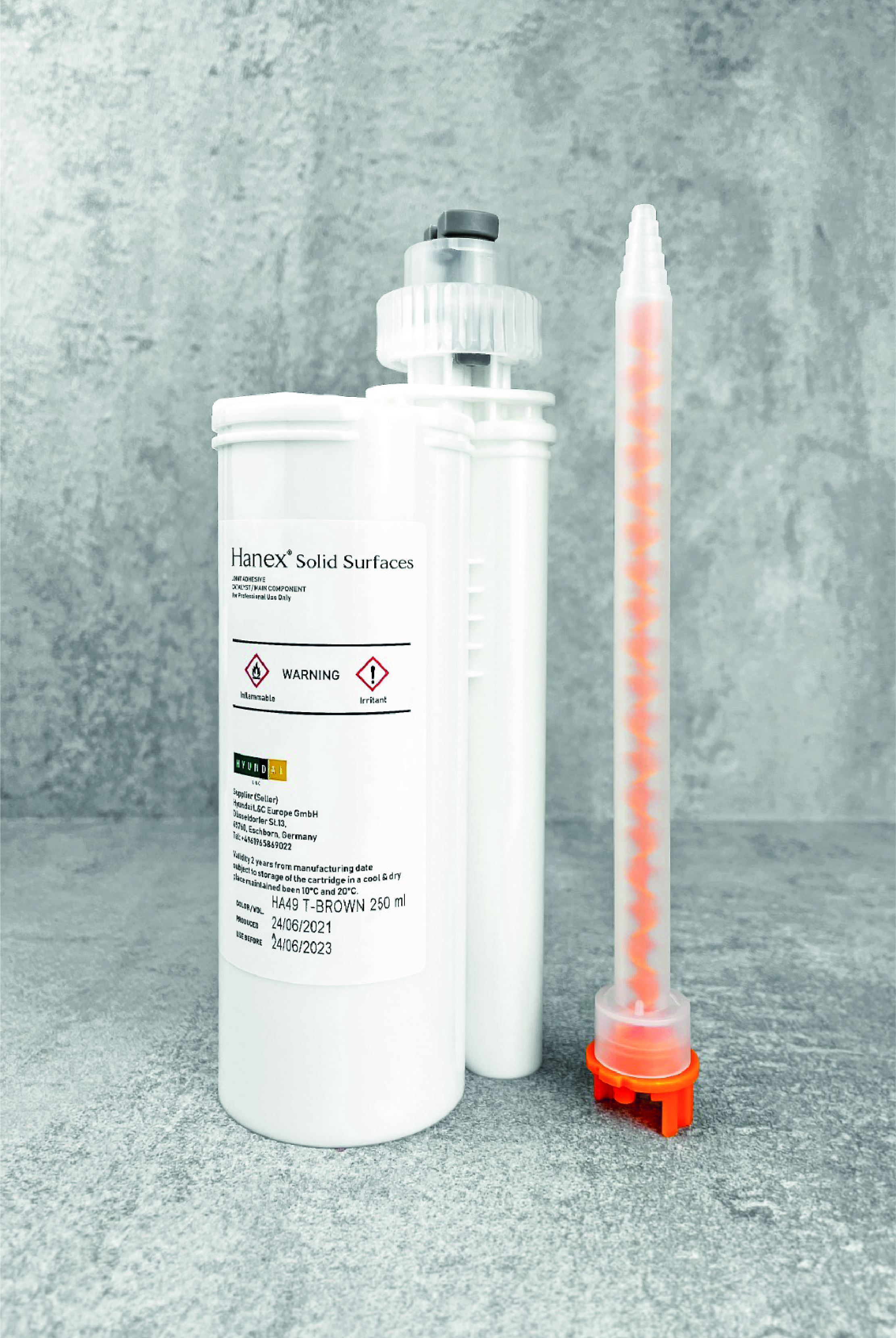 Performance Characteristics
Our adhesives have superior performance making it easy to fabricate solid surfaces and provide seamless design.
We offer adhesives in various colors for each different sheet.
ITEM
UNIT
RESULT
REMARK
Appearance (Adhesive)
-
Clear or colored viscous liquid
Appearance (Activator)
-
Clear viscous liquid
Working Time
Min
10-15
1st option
Fixture Time
Min
20-25
1st option
Sanding possible after
Min
25-30
1st option
Working Time
Min
25-30
2nd option
Fixture Time
Min
35-45
2nd option
Sanding possible after
Min
45-55
2nd option
Viscosity 1 (Adhesive)
CPS
15000-25000
Viscosity 1 (Hardener)
CPS
6000-12000
Viscosity 1 (Adhesive)
CPS
40000-60000
Viscosity 1 (Hardener)
CPS
6000-12000
Flexural Bond Strength
PSI
6000
ASTM D790
Shelf Life
year
2
If follow the manual
Mix Ratio
(Adhesive:Hardener)
10:1